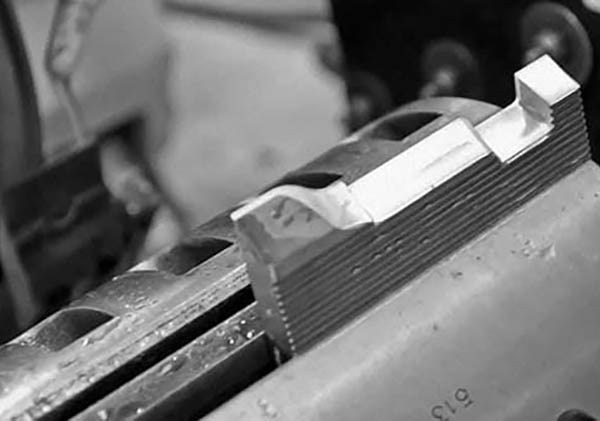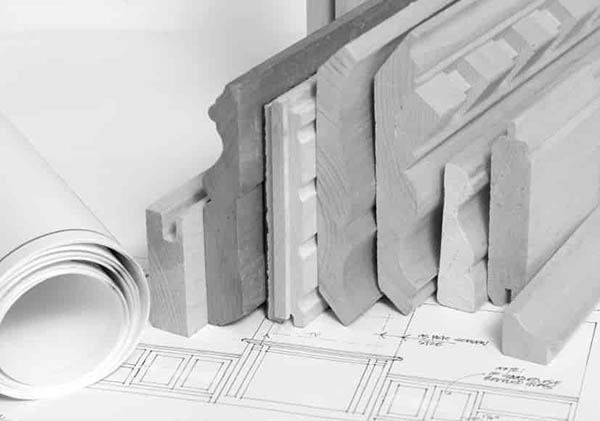 Moulding Knives, Profile Templates, & Moulding Catalog
Mirror Reflections is a moulding design and knife grinding service. We produce meticulous CAD (computer-aided design) drawings, axial constant templates & the highest precision ground moulding/molding knives within the woodworking industry. We offer various grades of high-speed steel & carbide, many grits of rough and finish grinding wheels for your grinding style, plus all the tool room supplies you need and more. Try our exclusive "Template Ready" DXF (drawing exchange format) patterns for cutting acrylic templates on your CNC (computer numerical control) machinery. This service is an enormous time-saving component of the services we provide.
In the upper section on this page, you will find our innovative profile catalog with over 15,000 full-scale wood molding designs. Our state-of-the-art library enables you to browse a wide selection of profiles quickly and efficiently by preferred sizes. Our complete library is readily available whether you are an architect, contractor, designer, homeowner, manufacturer, or want to build a custom catalog for your own business. Please browse our patterns; we are confident you will find something unique, stylish, and compelling for your next woodworking project.
Our profiles are designed on CAD (computer-aided design) by a former Weinig service technician with over thirty-five years of experience in profile knife grinding, moulder operations, cabinet making, architectural woodworking, and home construction.
We manufacture all our custom knives on an up-to-date profile knife grinder, ensuring the closest tolerances within the woodworking industry. Typically, orders for acrylic templates and high-speed steel or carbide cutters have a twenty-four-hour turnaround time.
We look forward to assisting your company in manufacturing the most stunning wood patterns in the industry!